A.H.L. – Access Radio – "Gloria Lyons" – Jan 2019
A romantic story about NZ airmen in the pacific during WW2, a RNZAF aircraft and a Christchurch girl.
Who was Gloria Lyons and why the importance of this particular P40's "nose art"?
Why, over the last twenty years, have I returned to thinking about this interesting story?
When visiting the aircraft museum at Tauranga airport, I was always drawn to a large-scale model of a P40 aircraft, in New Zealand Air Force markings, with nose art depicting "Gloria Lyons"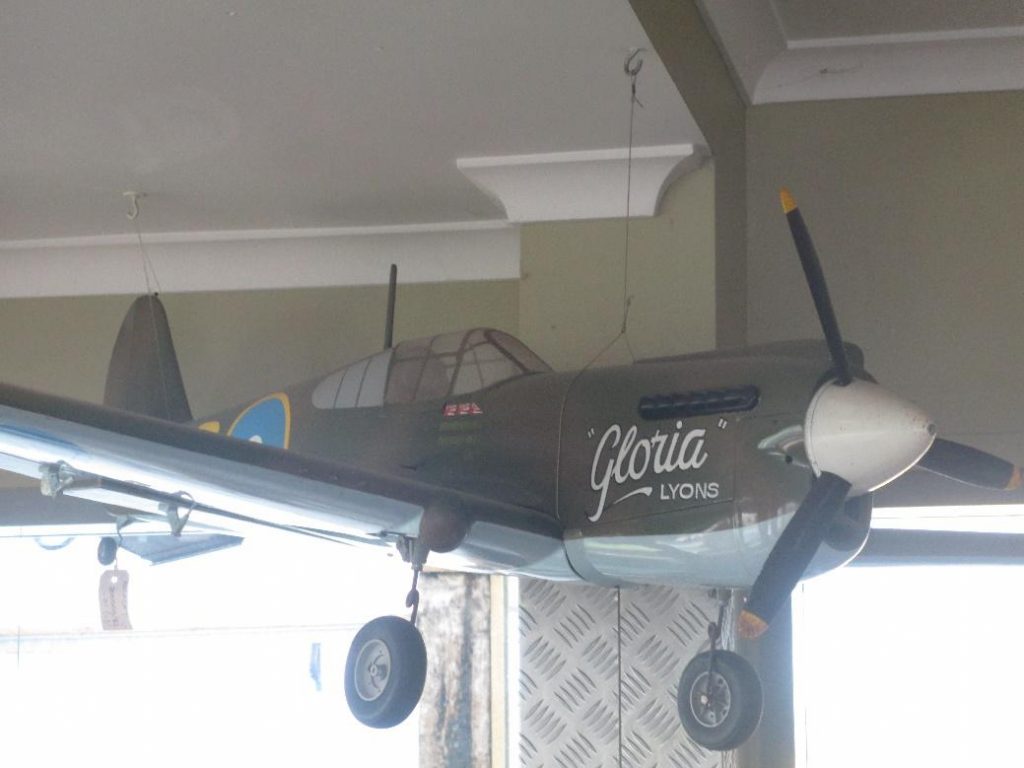 What is going on here?
My own feeling was that of excitement' knowing that a tangible connection to a small part of our New Zealand aviation history and the fact that ordinary people in extraordinary circumstances were brought together in a meaningful way.
Plus, a substantial relic of these days still exists here.
Where to begin?
As the result of on-going correspondence between two air force armourers working for No. 4 Servicing Unit RNZAF at Ondonga, New Georgia in the Solomon Islands, and a pen-friend, Gloria Lyons, who was a tuberculosis patient at Christchurch Hospital, it was decided to adopt this young lady as their unit mascot.
At that time 4 (SU) aircraft carried code letters, so one P-40N-1, NZ3148 coded 'G', was duly christened 'Gloria Lyons', and this name was painted on the lower engine cowls.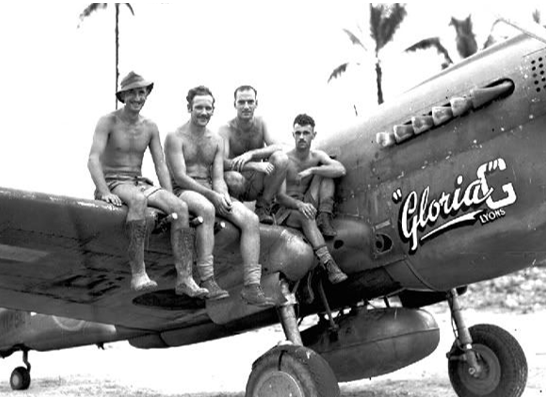 NZ3148
After this aircraft was written off due to a crash landing on February 9th, 1944, another candidate was found in NZ3167.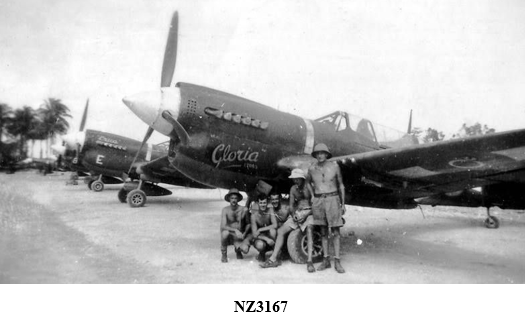 This aircraft was also to be written off (two weeks later) after being hit by enemy ground fire while on a strafing mission to northern Bougainville on May 17th, 1944.
The pilot, who co-incidentally was involved in the loss of the first 'Gloria Lyons', was forced to bail out into the sea.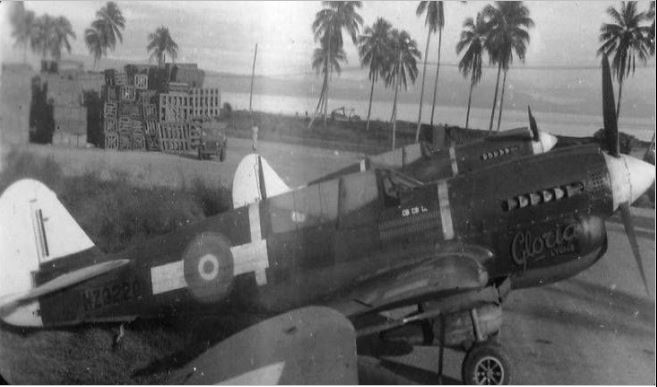 A third P-40, NZ3220, was selected as the next candidate, and was duly marked.
This aircraft managed to survive the war and the melting pot, and now is privately owned and stored at Mapua (near Nelson).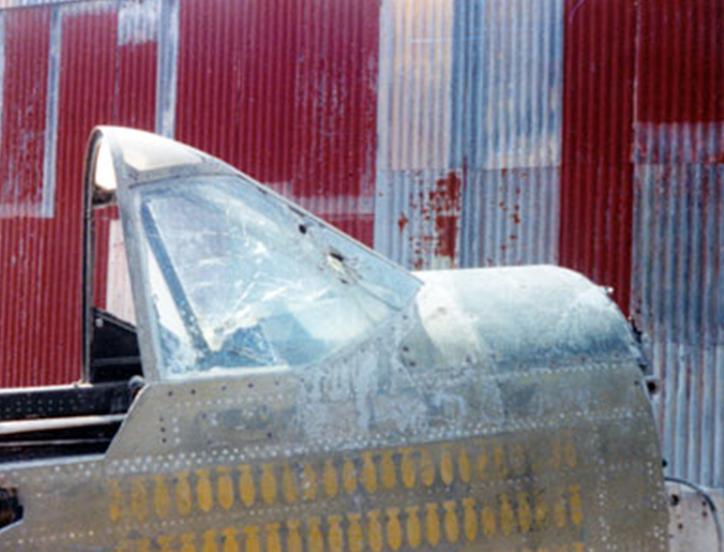 The cumulative scores and missions of the three 'Gloria Lyons' P-40s were painted on the fuselage of NZ3220.
On returning to New Zealand in late 1944, NZ3220 was repainted in the Foliage Green/ Sky Grey scheme, but the mission markings were retained.
These "markings" depicted the 55 Yellow bomb symbols representing strike missions, and two and a half Japanese flags representing victories over enemy aircraft.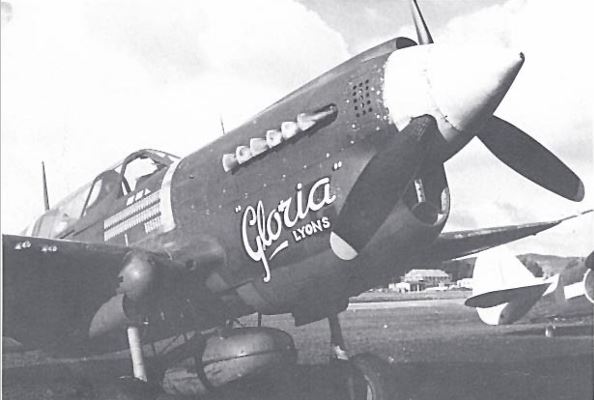 These returning wartime aircraft were placed in open storage at Rukahia airfield (now Hamilton Airport) awaiting their fate. Sadly and no doubt to put wartime memories in the past, the great majority of these aircraft were cut up and the reusable metals were smelted down.
We will return to this part of the story later.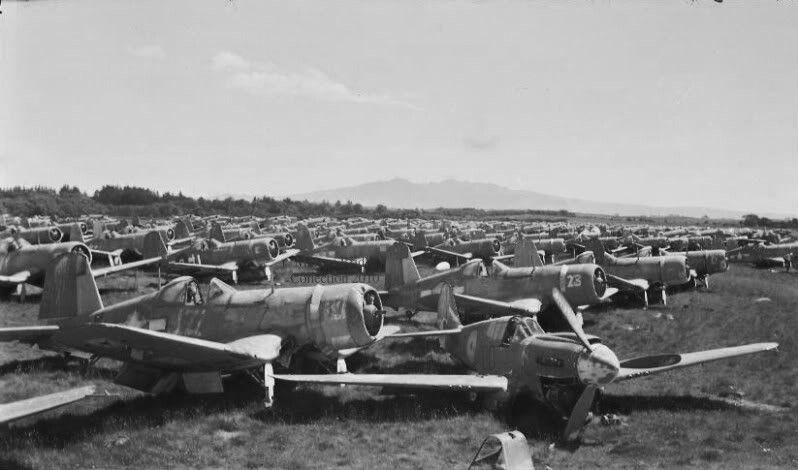 Many RNZAF history buffs will have seen photos of the famous P-40N's that were painted up with the name "Gloria Lyons" on the cowls, but I thought some of you might be interested in the original article that made Gloria and her story famous with the public.
Here is this story, as transcribed from archival material.
Part 1

"A story of NZ airmen serving in the Pacific islands during WW2, a fighter aircraft and a young lady in Christchurch hospital."

The Telegraph – Press Assn – Copyright, RNZAF Official News Service, New Georgia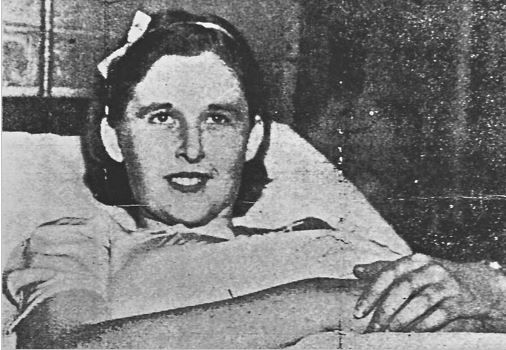 Nineteen-year-old Gloria Lyons lies in Christchurch Public Hospital with tuberculosis of the spine. Patient and cheerful, she faces a stay there of at least two years.
At a forward Pacific base of the R.N.Z.A.F. stands another "Gloria Lyons" – a slick P40N fighter aircraft and in the pilot's cockpit a small type-written note is pasted:
"To the pilot. Gloria Lyons is our No. 4 S.U. mascot. She is doing a long term in hospital and we want both our Glorias' to last a long time."
No. 4 SU, December 43.
"Four young New Zealand airmen of No. 4 Servicing Unit attached to a New Zealand fighter squadron sat in their tent one evening reading mail that had come that day.
For one there were seven or eight letters, another also received a good batch, but for the other two it was a lean mail day.

So they got their heads together and not long afterwards this advertisement appeared in a Christchurch newspaper:
"Two lonely airmen wish to correspond with two smart young ladies 18-21 with a view to friendship, interests, dancing, music and sport. Photo if possible."
Among the replies came one rather dismayingly from a Gloria Lyons on behalf of herself and a fellow patient in Christchurch hospital.
A few more letters broke the ice and now a regular correspondence flows. She tells the airmen to whom she writes of what goes on at home in New Zealand and he describes to her what life is like in the tropics.
It is amazing how things get around in these camps, but the airmen did not have to stand chipping from their mates.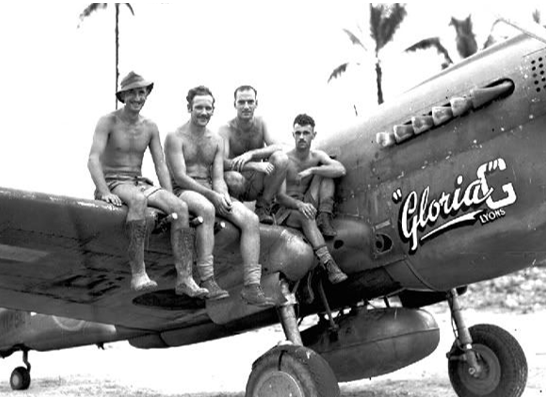 Instead the story caught their imagination; and when a P40N Warhawk with the identification letter G was passing through the maintenance line the idea blossomed in some head to name the fighter after the sporting, bed-ridden girl and adopting her as the unit's mascot.



So, while "Gloria Lyons" of the Pacific takes to the air with her colleagues to beat the Japs out of the skies, her namesake back home follows their fortunes keenly and hopefully.
The thoughts of the boys of No. 4 SU are with the welfare of both.

I'd like to know more of course. Did Gloria Lyons recover?
Did she ever meet the airmen of the SU? Who were those two airmen that set up contact with her and her fellow patient?"
Part 2
"No 4 SU (Servicing Unit) was one of many which were raised during the war to look after the aircraft of various RNZAF squadrons.
Instead of sending complete squadrons with servicing and administrative personnel attached for the tour of duty, which normally lasted three months for the fighter and bomber pilots, it was decided to form servicing units which would stay in the forward areas and service whichever squadrons were serving in the area at that time. This happened from October 1943 onwards.

No4 SU was based at Ondonga, New Georgia. Early in November 1943 No 15 Squadron was relieved by No 14 Squadron, and No 15 once again relieved No 14 in the second half of December 1943. No 15 then moved to Torokina on Bougainville Island on 17 January 1944, where it was followed by No 4 SU.
The SU at this time was working under difficult conditions as its heavy equipment had had to be left on Bougainville owing to transport issues.
On 18th September 1944 a crowd assembled in the Square in Christchurch to see Miss Gloria Lyons visit the P40N aircraft which carried her name at that time. \
However, the visit was postponed because of rain.
The aircraft was on view all that week, and the caption to the photograph published in The Press states the aircraft had taken part in 57 raids in the Pacific.
There were three different Kittyhawk's named "Gloria Lyons". The first crashed on 9 February 1944, when, approaching the airstrip, the aircraft suddenly dived but managed to pull out about half way down the strip, by then it was at about zero feet, it hit a tent, crashed into scrub at the end of the strip and overturned.

The same pilot (F.O. Charlie Woods) was also flying the second "Gloria" when it also crashed, on 22 February 1944.
The rudder controls in the cockpit were hit by enemy action and although the aircraft could still be flown (by pulling on the cables from inside the cockpit), it could not be landed due to the undercarriage malfunctioning as well and therefore the pilot bailed out into the sea near the end of the airstrip at Buka."

THE GIRL
"Our attempt to find what happened to Gloria Lyons, the young woman whose war-time letters earned her name a place on at least three aircraft, have resulted in only tantalising titbits.
The story so far:
Gloria lived in Petrie St, Shirley, and went to Avonside Girls' High School. One of her classmates described Gloria as "a real goer", who was one of the first to sneak a smoke behind the bike sheds.
Her active life was stopped when she contracted tuberculosis of the spine. In a wheelchair, and then bed-ridden, her main contact with the world was writing letters to New Zealanders overseas.
Several people visited her in Christchurch Hospital towards the end of the war, and then the trail vanishes."
GOOD NEWS
"All reports of Gloria Lyons, the girl who gave her name to four aircraft during the war, indicated that she probably passed away from the tuberculosis of the spine, which she suffered as a teenager.
She was last seen in 1954 as a patient in Christchurch Public Hospital. But the tale has a happy ending.
Gloria, now Mrs Austin-Eames, is alive and reasonably well, living in Bankstown, Australia.
The news that people were concerned enough to make toll calls (one form the North Island) and write letters in the search for Gloria, may cheer her now as much as her letters cheered others during the war."
THE AIRCRAFT
"Several readers also remembered aircraft named after Gloria Lyons, including the pilot who flew the last P40 "Gloria" NZ3220, from Ohakea to Wigram and then to Harewood, on September 14, 1944.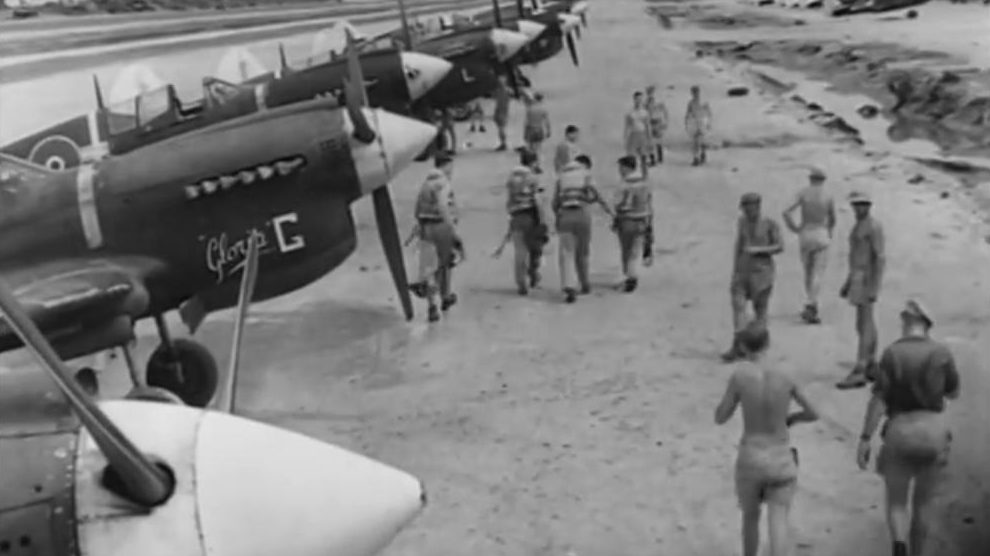 The fuselage and wings of NZ3220 are now in a private collection near Nelson, and it is possibly the only ex RNZAF P40 with a known WW2 in New Zealand, that could be restored back to an airworthy condition sufficiently to take to the air again.
We believe that there were at least two other "Gloria Lyons" in service in the Pacific:
one crash-landed, another was shot down."
The John Smith Collection
"To view Johns collection generally all you have to do is to find it. It's not that hard to find really. Just that it sort of out in the middle of the wops!!!


It is located in a place called Mapua, which is about half way between Nelson and Motueka, on the coastal road.

The advice I would give would be too never mention the buying or selling of his collection, or what he intends doing with it, as he is a little eccentric and just as likely to ask you to leave whilst waving a big stick.

The collection is amazing, Mosquito, Hudson, Kittyhawk, Mustang, Tiger Moth, various engines, stuff everywhere, aircraft wings stacked high.


He is rumoured to have some RR Merlins hidden away as well still in their transport cases, and it would not surprise me, his sheds are jam packed with stuff.

As to his history, I have no idea. I presume he just decided one day they would be cool to have.


I remember hearing stories as a kid (I'm from Motueka originally) that he went across to Blenheim to pick up the Mossie on a trailer and drove it to Mapua himself (and if you know the road it wouldn't have been the best back then), which is a huge undertaking.

The collection is great, really hard to see all of it, and difficult to get pics (read dark and cramped).


Imagine how nice it would be to see P40 "Gloria Lyons" a genuine combat veteran, fully restored and not destroyed as rumour states."

(Author unknown)
"Gloria Lyons" and Rukuhia airfield
Built by Curtiss in Buffalo, New York. Constructors Number 30901. Delivered to the U. S. Army Air Force (USAAF) as P-40N-20-CU Warhawk serial number 43-22962. Disassembled and shipped overseas to New Zealand as part of the Defense Aid scheme.
Wartime History
Assigned to the Royal New Zealand Air Force (RNZAF) as Kittyhawk NZ3220. On November 4, 1943 reassembled by No. 1 Aircraft Depot at Hobsonville Airfield. Nicknamed "Gloria Lyons", the third aircraft with this nickname with code "G". At the end of the war, there were three rows of bomb markings on the right side of the cockpit (24, 24 and 7).
Post-war
This aircraft was sold to J. Larsen from Rukahia on March 2, 1948. Next, sold to John Smith at Mapua circa 1969 and to this day in storage at Mapua.
Aircraft References
USAF Serial Number Search Results – P-40N-20-CU Warhawk 43-22962
"22962" (Manufacturers serial number 30901) to New Zealand as NZ3220.
Assembled by No.1 Aircraft Depot, Hobsonville and BoC at Hobsonville on 4 November 1943. Coded "G".
The third aircraft to be named "GLORIA LYONS". Sold to J. Larsen from Rukuhia on 2 March 1948.
Recovered from Rukuhia, circa 1969 by John Smith at Mapua.
In storage with John Smith at Mapua."
The future
We have a story of significant human interest.
We have at least two airworthy P40 aircraft in NZ.
We have two world class movie producers in NZ.
We have world class actors in NZ.
Do I feel a great movie coming on??